Mark Pagani
Professor, Geology and Geophysics; Director of the Yale Climate & Energy Institute
Address:
Mailing address: PO Box 208109, New Haven CT 06520-8109
Street address: 210 Whitney Ave, New Haven CT 06511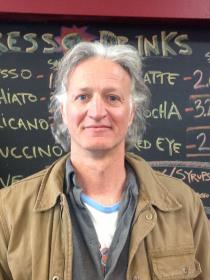 Bio:
Research interests encompass the fields of biogeochemistry, paleoceanography, and paleoclimatology, with a focus on understanding the factors driving climate during the Cenozoic era.
I apply the isotopic compositions and abundances of organic molecules (biomarkers), and records of stable isotope- and trace-element compositions of species-specific foraminifera to constrain the physical and environmental conditions of ancient oceans, terrestrial systems, and the atmosphere. Research topics involve the reconstruction of atmospheric carbon dioxide and the evaluation of Earth System climate sensitivity. Particular focus has been directed towards the Paleocene-Eocene thermal maximum (55 million years ago), the Eocene-Oligocene climate transition (34 million years ago), the Miocene (5 to 23 million years ago), and the early Pliocene (3 to 5 million years ago). My research group is also working to better understand the evolution of sea surface temperature and the application of new temperature proxies such as TEX86 and clumped isotopes, as well as evaluating environmental controls on the hydrogen isotopic compositions of lipids and establishing ancient records to assess hydrological changes during periods of substantial climate and cultural change.
I am also the Director of the Yale Climate and Energy Institute, an interdisciplinary institute that gathers talent, coalitions and collaborations from across Yale and beyond to determine the appropriate and implementable solutions to the problem of climate change.