Undergraduates Students
Jane Smyth (Junior): Studying New Haven pollution with the use of lidar, and the hydrological response to geoengineering in global climate models.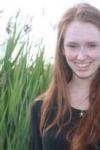 Graduate Students
Azusa Takeishi: Modeling and observations of aerosol effects on convective clouds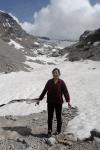 Ivy Tan: Studying the relationship between aerosols, the thermodynamic phase of clouds and climate feedbacks/sensitivity using global climate models and satellite data.
Zachary McGraw: Introducing subgrid-scale variability in globa climate models to study the interaction between dust aerosols and climate.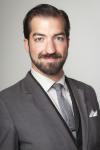 Postdoctoral Researchers
Nav Sagoo: Simulations of dust-cloud-climate interactions in past climate (Eocene, Pliocene and LGM).