Jacques Gauthier
Professor of Earth & Planetary Sciences & Curator
Address:
Mailing address: PO Box 208109, New Haven CT 06520-8109
Street address: 210 Whitney Ave, New Haven CT 06511
Bio:
Phylogeny and Evolution of Reptiles, including Birds
Comparative Vertebrate Anatomy and Vertebrate Paleontology
Phylogenetic Systematics and Taxonomy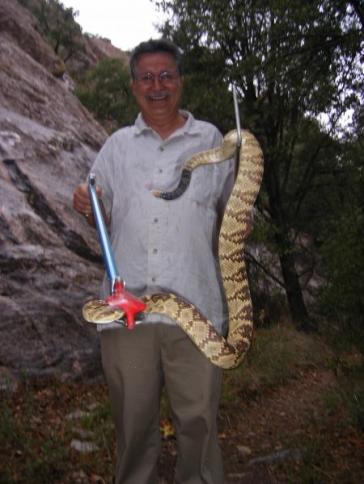 Selected Publications:
Gauthier, J. and L.F. Gaul, (eds.) 2001. New perspectives on the origin and early evolution of birds: proceeding of the international symposium in honor of John H. Ostrom. Special Publication of the Peabody Museum of Natural History, Yale University, New Haven, CT. 613pp.
Vicario, S., A. Caccone, and J. Gauthier, 2003. Xantusiid Night lizards: a puzzling phylogenetic problem revisited using Likelihood-based Bayesian methods on mtDNA sequences. Journal of Molecular Phylogenetics and Evolution. 26(2003), 243-261.
Joyce, W. and J. Gauthier, 2004. Paleoecology of Triassic stem turtles sheds new light on turtle origins. Transactions of Royal Society of London B. 271:1-5.
Donoghue, M.J. and J.A. Gauthier, 2004. Implementing the PhyloCode. Trends in Ecology & Evolution19(6):281-282.
Joyce, W.G., J.F. Parham, J.A. Gauthier, 2004. Developing a protocol for the conversion of rank-based taxon names to phylogenetically defined clade names, as exemplified by turtles. Journal of Paleontology 78(5):989-1013.
Gauthier, J.A., Kearney, M., Maisano, J.A., Rieppel, O., Behlke, A., 2012.  Assembling the Squamate Tree of Life: Perspectives from the Phenotype and the Fossil Record. Bulletin of the Peabody Museum of Natural History 53(1) April 2012