Alexey Fedorov
Professor of Ocean and Atmospheric Sciences
Address:
210 Whitney Ave, New Haven CT 06511
.
Bio:
I received my Ph.D. at Scripps Institution of Oceanography, University of California San Diego. After graduation I worked at Princeton University and  GFDL  (Geophysical Fluid Dynamics Lab) as a postdoctoral researcher and then a research scientist. At Yale, I lead Ocean, Atmosphere and Climate Modeling group in the Department of Earth and Planetary Sciences. I also collaborate with   Laboratoire D'Oceanographie Et Du Climat  Experimentations  Et Approches  Numeriques (LOCEAN) of the Sorbonne University  where I hold a Visiting Senior Scientist position.
Over the years I won the Packard Fellowship in Science and Engineering (2007-2014) awarded to study the effects of climate change on El Nino and the Guggenheim Fellowship (2018) to study global ocean circulation in warm climates. More recently (2019) I was awarded the Presidential climate change research award of the "Make our planet great again" program initiated by French President Emmanuel Macron.
My work aims to advance our knowledge of ocean, atmospheric and climate dynamics in the contexts of contemporary global warming as well as past climate changes. I am interested in the problems of ocean and atmospheric general circulations, large-scale ocean-atmosphere interactions, climate variability and change on time scales from years and decades to centuries to thousands of years.
Some of the phenomena I study originate in the tropics: El Niño and tropical ocean-atmosphere interactions, the atmospheric Walker circulation, the ITCZ, the Madden-Julian oscillation, tropical cyclones, clouds and precipitation efficiency.
Other phenomena are related to the North Atlantic climate and the Atlantic meridional Overturning circulation (AMOC): AMOC stability and response to global warming, AMOC impacts,  Arctic-North Atlantic links;  Indian Ocean-North Atlantic links, decadal and longer climate variability. 
I also study anthropogenic climate change and climate sensitivity, warm climates of the past (e.g. Pliocene), and many other problems.
These are fascinating areas of research that interweave several disciplines such as physical oceanography, geophysical fluid dynamics, atmospheric sciences, paleoclimate, and numerical modeling. I use a hierarchy of approaches, including simulations with state-of-the-art ocean, atmospheric or climate models (GCM), advanced theoretical methods, analysis of observations, and conceptual ocean and climate models. The ultimate goal of my research is to understand physical processes that control climate dynamics and to improve climate prediction. 
At a Packard fellows annual meeting: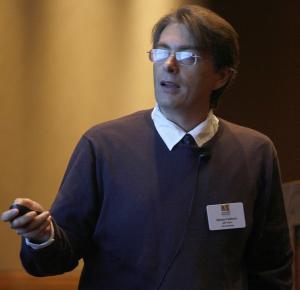 .
In Paris during a CLIVAR El Nino workshop (2015):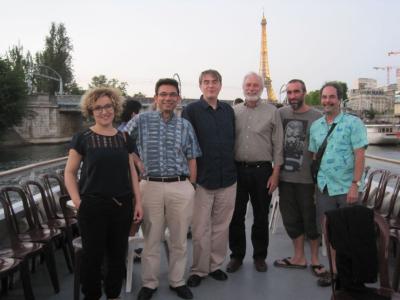 .
Using geology to motivate climate modeling: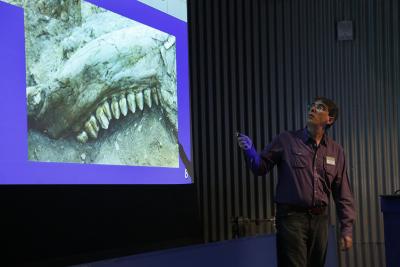 .
Doing physical oceanography as a student: